The winter months can be beautiful with frosty mornings, bracing winds and cosy evenings snuggled up on the sofa, but they're also tough on our skin.
Our skin barrier is a delicate yet vital layer on our skin's surface. When it's in balance our skin is healthy and protected, but it can be upset by many things, including our environment, diet and the winter skincare products we use, causing our skin to become uncomfortable and more reactive.
Sebum in our skin barrier helps maintain hydrated skin, but during winter sebum reduces, meaning we can all suffer from tight, dehydrated skin – no matter our skin type, even oilier skins. However, those of us with dry skin, naturally lacking sebum can get dryer, itchier and in extreme cases cracked, flaky and red skin. This can be especially problematic if you have a dry skin concern like eczema or psoriasis.
How to look after your skin in winter
Winter throws a lot at our skin, so let's take a look at some key offenders and winter skincare tips to help our skin's resilience.
Cold, windy weather quickly parches our skin, whilst central heating creates a dry, low humidity environment, again sapping our skin's precious moisture. We can humidify our space, by placing a bowl of water on a radiator, maybe with a few drops of our favourite essential oils, but our skincare choices make a big difference to our skin's winter protection.
Ramp up your cleanser for a richer, more nourishing choice – Wild Rose Beauty Balm and Frankincense Intense Cleansing Melt tick both boxes.
Weekly facial exfoliation helps skincare products work more effectively. Dead skin cells building up on the skin's surface are like sponges, soaking up our favourite products so they're less beneficial to the skin.
Organic skincare products to help you brave the elements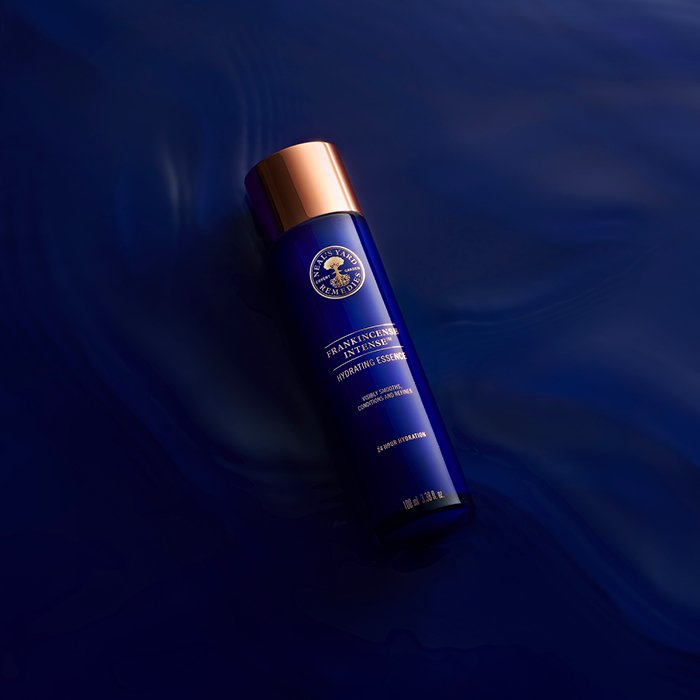 A moisture-boosting ingredient to look out for when developing your winter skincare routine is hyaluronic acid. We have many hyaluronic heroes; Frankincense Intense Hydrating Essence is a great hydration booster with a light feel for all skin types. A couple of drops of serum can be layered under your moisturiser, I find Wild Rose Beauty Serum is great for an outdoors lover, whilst my favourite skin saviour Rejuvenating Frankincense Face Mask is a wonderful 10-minute treatment mask.