Packaging, recycling and refills
Our aim is for all our plastic packaging to be made using an average of 30% recycled plastic, with all our plastic bottles using 100% post-consumer recycled (PCR) plastic before then.
We're already on our way to meeting our PCR plastic target, having switched to 100% PCR plastic for our most common blue plastic bottle in 2009. Currently all our blue plastic shower, hair and skincare bottles up to 300ml are made from 100% recycled material.
Banning plastic microbeads
Microbeads are harmful plastic particles used in many personal care products that end up polluting our oceans and entering the food chain.
We only use natural exfoliating ingredients such as rosehip seeds for our scrubs and polishes - never microbeads. We successfully lobbied the UK government, alongside Fauna & Flora International, to #BanTheBead. We are now looking to expand the ban worldwide and have already contributed to an EU consultation on banning microplastics.
We were the first UK brand to be certified with the
Look for the Zero
logo, showing that we use zero plastic ingredients in our products. We are also seeking to ensure the plastic we use has been carefully managed during production by asking our key plastic suppliers to sign up to
Operation Clean Sweep
an industry best practice standard to ensure that care is taken to avoid plastic pellet loss during manufacture and transport.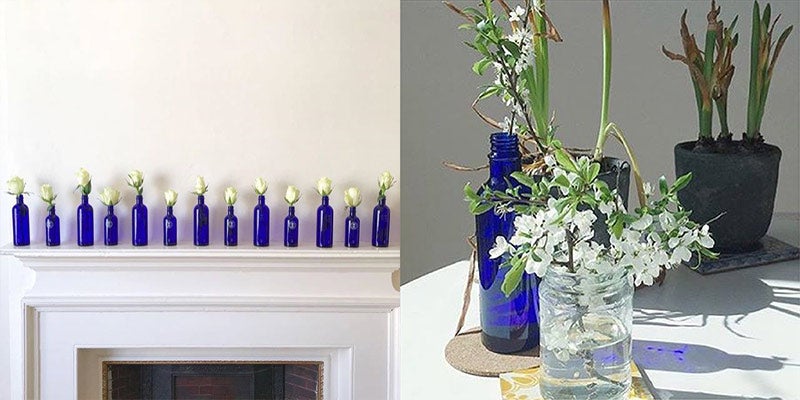 Recycling reduces material and energy usage, as well as reducing the chance of packaging getting into our environment. However, reuse is better than recycling – we've seen some great upcycling of our blue bottles, such as vases and in decorations. Why not share how you upcycle yours on social media?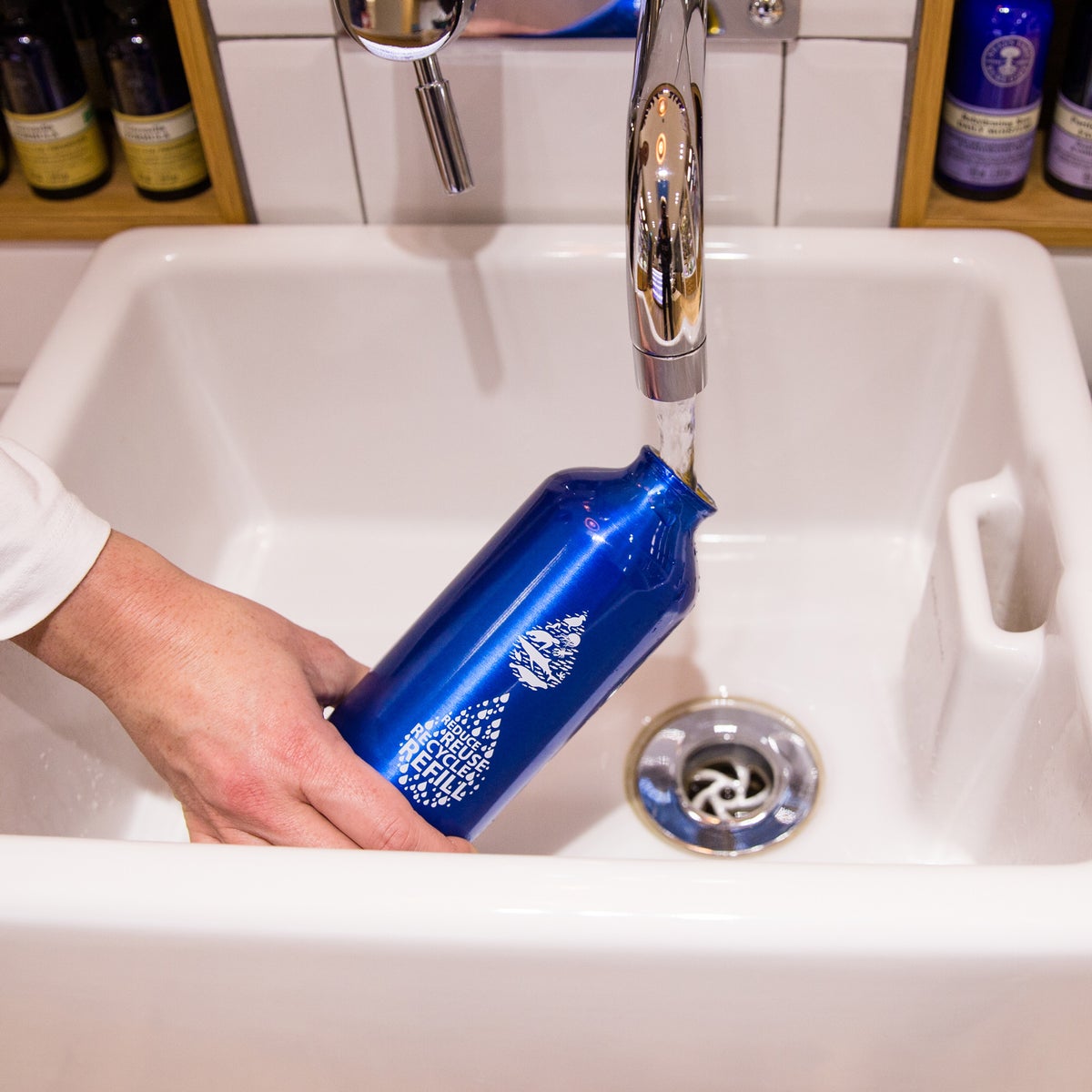 In 2017 we became the first national company to provide free water refills as part of the Refill Scheme, to help reduce the use of single-use plastic. Why not spread the word by using hashtag #NYRefill?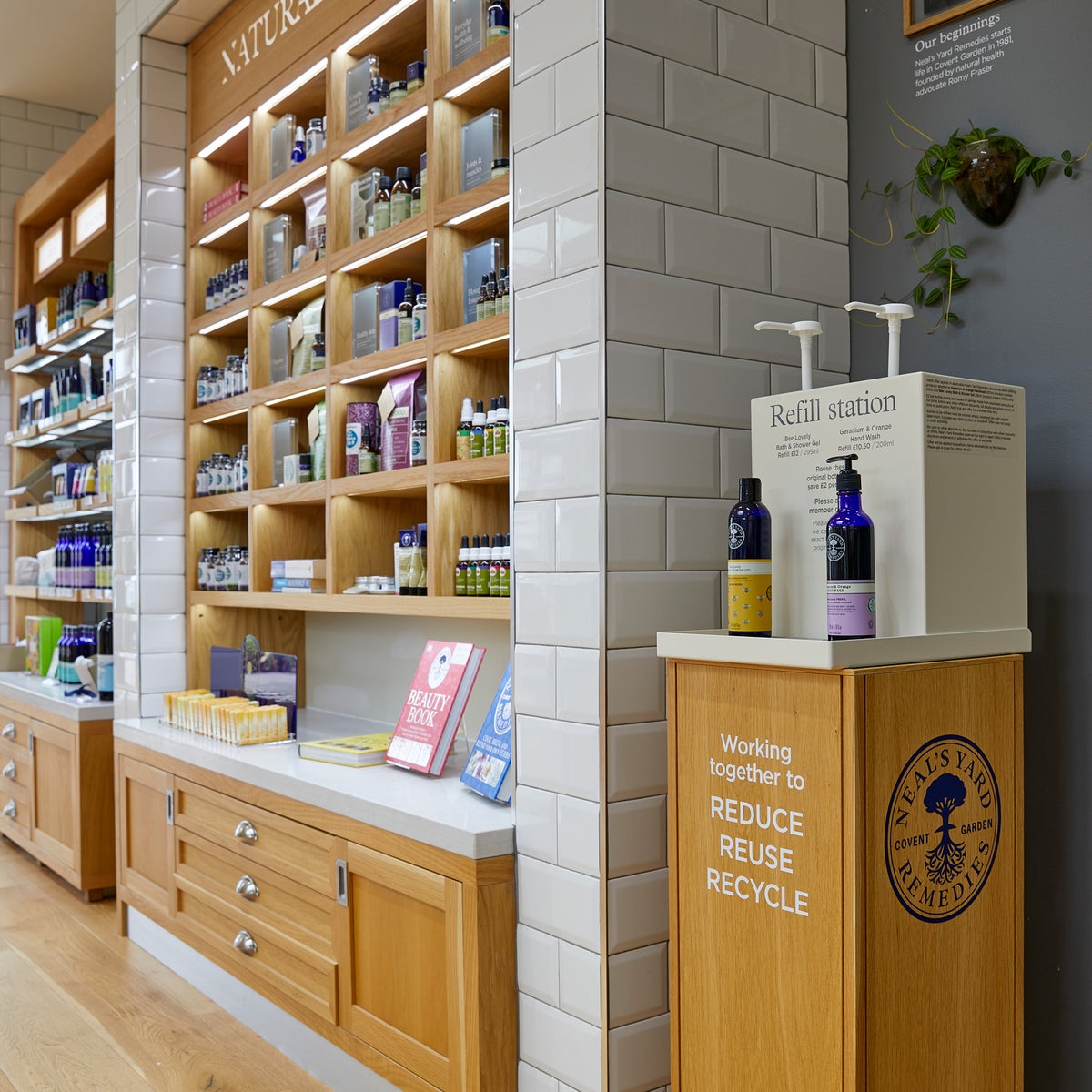 Refill Stations
We're taking steps to avoid packaging completely where possible, for example, we sell dried herbs and encourage customers to bring their own containers for refills, we have also launched a product refill scheme in 50 of our stores.
Two of our most loved products, Geranium & Orange Hand Wash (200ml) and Bee Lovely Bath & Shower Gel (295ml), can now be refilled in 50 of our stores.
Simply return your clean and dry original bottles with the label intact for a discounted refill, saving £2 per bottle*. Not only this, but the refill scheme also allows for sustainable consumer decisions that benefit our environment, the opportunity to save money and to reduce personal plastic waste.
*refill bottle cost saving based on savings made from equivalent products at full price, before any other offers or discounts. Please click here for full terms and conditions that apply.
Refills
We have 1 litre bottles for several products in our bath and shower range, which uses 60% less plastic than buying the equivalent in 200ml bottles. We also have refills available for our reed diffusers and Hand Defence Spray
Added to your basket
Sorry, there seems to have been an error. Please try again.
Subtotal: ( items in your basket)
Quick Buy
Sorry, there seems to have been an error. Please try again.