After the past year, many of us have had time to reflect on what's happening to our planet. During the first lockdown many of us noticed how loud the birdsong was without the competition of traffic and airplanes, whilst the air we breathe became cleaner and sunsets seemed brighter as air pollution reduced.
We've become closer to the natural, wilder world through the sanctuary of our local parks, wild spaces and gardens – for many of us these have been a tonic for our mental wellbeing when times have been tough. In the quest to salve our mental health, gardening has boomed and wildlife has benefited as ponds, wildflower patches and bug hotels have been installed.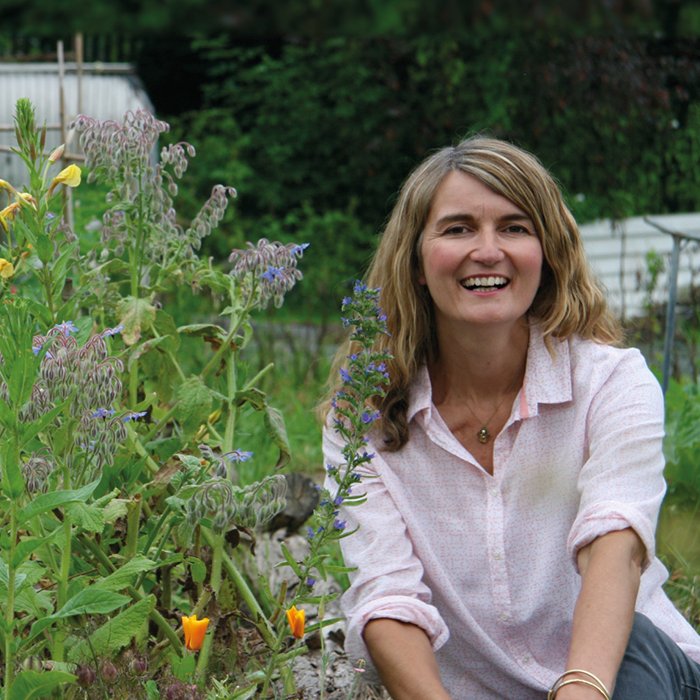 Whilst there have been many hotspots of hope, personally, there have been times when I have likewise been consumed with doubt about the future of the Earth and all its inhabitants – including us. I know I'm not alone, with many of us feeling the same. It's even got a name; 'eco-anxiety'. Seeing the grand total of the problems facing the world can feel overwhelming, especially when change from leaders seems snail-paced. Many of us are already, or want to take positive action into our own hands, which inevitably leads to the question:
"What can I do?"
There are many ways we can all make a difference, it might be starting off in smaller ways that work for you and your family, but everything counts and sometimes we just need an impetus to get started. So, April 22nd is Earth Day – it's been happening since 1970 and this year the theme is 'Restore our Earth'.
The Earth Day website has lots of useful information, including 51 ways we can help restore our Earth, meaning we can make a positive difference year-round.
As a natural health and beauty brand that puts the environment and sustainability at the forefront, I selected a few tips from the Earth Day list that resonated with us and are represented through our blue bottles. Hopefully they work for you too!
Switching to renewable energy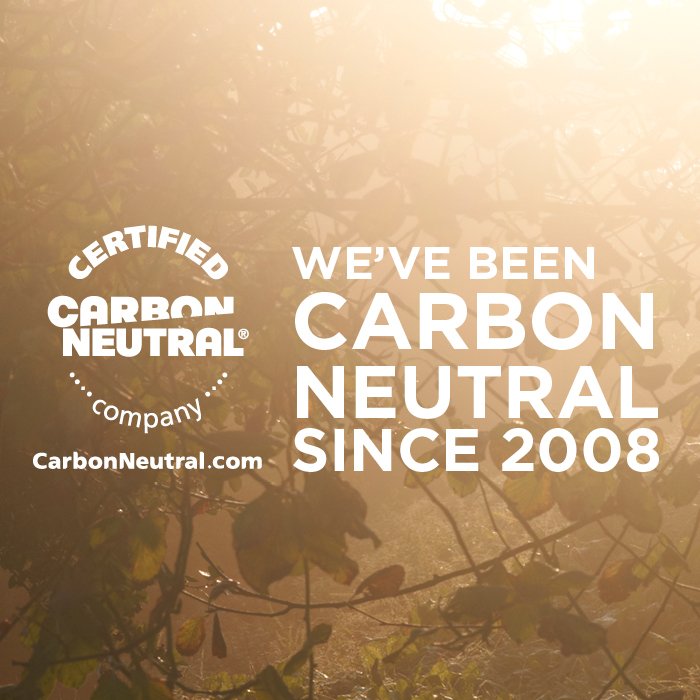 In 2005 we moved our HQ to Peacemarsh, in Dorset, where we built a beautiful, award-winning eco factory and offices. Everything about the space has sustainability at heart. We used environmentally friendly oak structural beams, untreated European larch cladding, grey water recycling in our bathrooms, 700m2 of solar panels clad the factory roof meaning we generate more than 5% of our own electricity, the remainder is topped up across the business with 100% UK sourced renewables. We have energy efficient air management and air-source heat pump systems to help ensure our carbon footprint is kept to a minimum. In fact, in 2008 we were the world's first high street retailer to be certified CarbonNeutral®.
Reducing plastic waste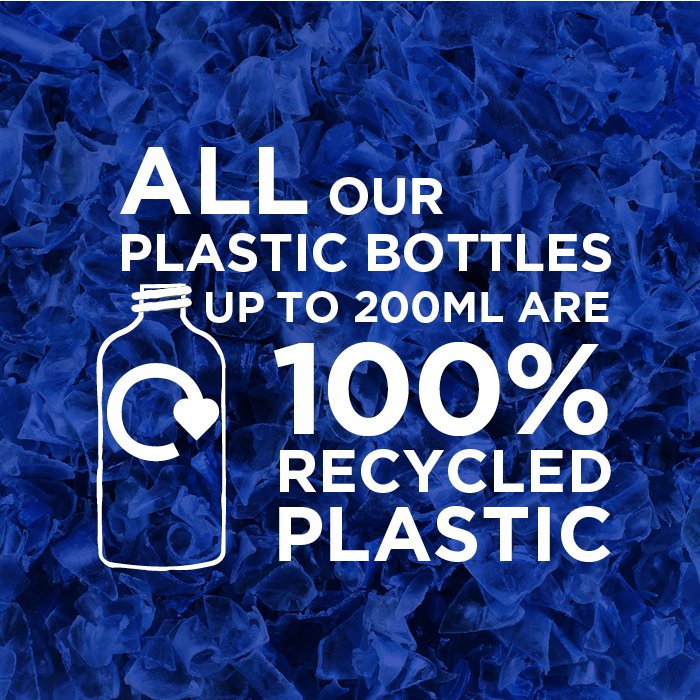 …is something we're constantly working towards. We prioritise our iconic blue glass whenever possible to keep our carbon footprint down, except for situations when it may be unsafe, like the shower and bath. We've made a commitment to use only 100% recycled plastic bottles by 2025 and are almost there with all 100ml and 200ml bottles already PCR (Post-Consumer Recycled) plastic. Even our herb bags are compostable, they may look like plastic but are made of FSC certified wood pulp. Speaking of which, if you're buying herbs in store, why not bring along your own container, as long as it's clean and dry we'll happily use that for you instead. What about the packaging that can't be roadside recycled? You can bring components like pumps, atomisers and sachets into store and we'll send them off to a specialist recycling company that deconstruct and recycle. We'll even take the same items from other brands for you – just not glass!
Ditch the print
A new project for us this year has been to bring our paper catalogue online. Our digital catalogues can be hosted on our website and sent out by email saving on postage and helping to protect trees. As for paper and card that we continue to use for packaging – we work with the World Land Trust to Carbon Balance our product cartons and gift boxes, helping protect vulnerable forests, threatened habitats and wildlife around the world.
Choose organic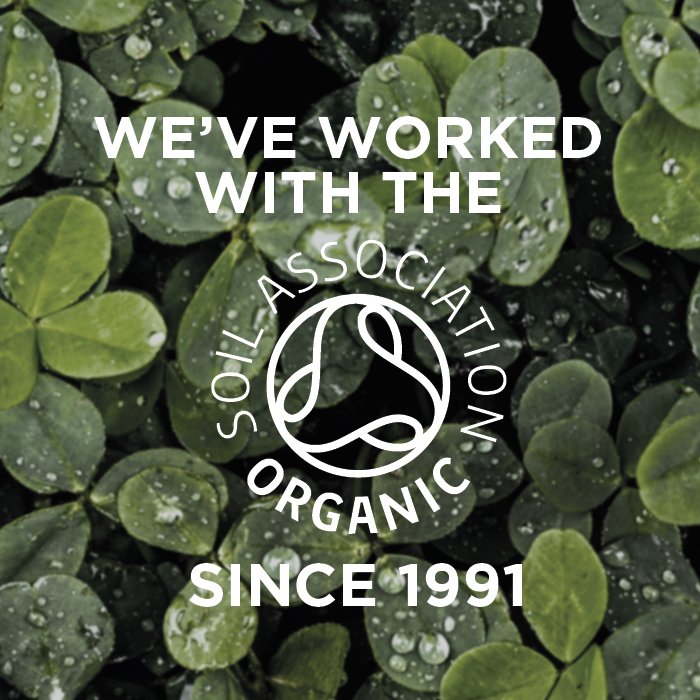 We prefer to work with nature, rather than against it. Looking for the Soil Association or COSMOS logos on food and beauty gives you peace of mind that a lot of environmentally friendly hard work has gone on behind the scenes. By choosing certified organic, you're doing a lot to help not only your own wellbeing but also supporting the planet's biodiversity, including pollinators, the farmers and their communities. Thankfully, it also means you put less harmful ingredients down the drain every time you shower or bathe.
We've worked with the Soil Association since 1991, introduced the UK's first certified organic skincare range in 2002, and today we're delighted that over 90% of our agricultural ingredients are certified organic.
The Soil Association logo says no to the following:
Animal testing
Genetic Modification (GM)
Controversial chemicals like herbicides and synthetic fertilisers
Parabens and phthalates
Synthetic colours, dyes or fragrances
Nano particles
And more importantly, says yes to the following:
Higher levels of antioxidants (up to 60%)
Sustainably sourced organic ingredients
Transparent manufacturing processes
Biodegradable ingredients
Minimal packaging with maximum recycled content
Protecting wildlife and biodiversity
If you're like us and love wildlife in all shapes and sizes, then choosing to garden organically is an easy step to take. We have acres of certified organic herb fields, literally buzzing with pollinators, where we grow some of the herbs that make it into our skincare and natural remedies, such as our best-selling Calendula Cleanser and Rose & Mallow Moisturiser!