Pure relief for sensitive or stressed skin
Soothe, calm and hydrate sensitive skin with our dermatologically tested Certified Organic Sensitive Skincare collection. We know not all sensitive skin is the same, that's why our fragrance and alcohol-free collection can be mixed and matched to suit your skin type. Whether you're dealing with dry, sensitive skin and redness, or you're prone to irritation, take care of delicate skin with our gentle, yet effective collection. Expertly formulated with powerful natural botanicals that work together to support the skin's natural barrier, sensitive skin is left nourished, comforted and relieved.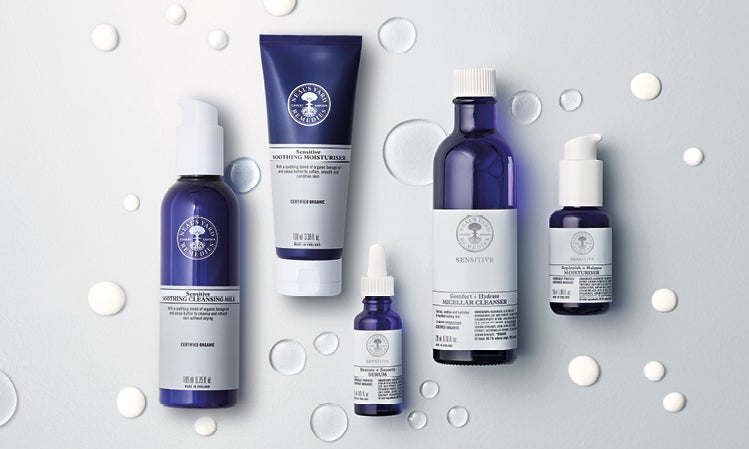 WE'VE BEEN BUSY...

...re-evaluating our range and thinking hard about how we might be able to make some of our products more affordable. First in line? Our haircare and Certified Organic Sensitive Skincare collections. So, the result is that you'll notice some new lower prices; they're still the same products you know and love, just a bit more affordable.

Don't worry - our mission hasn't changed. We're still sourcing our ingredients carefully, fairly, and ethically, and there are just as many nourishing, natural ingredients in every blue bottle. The only difference is, you'll pay a little less for the products you know and love.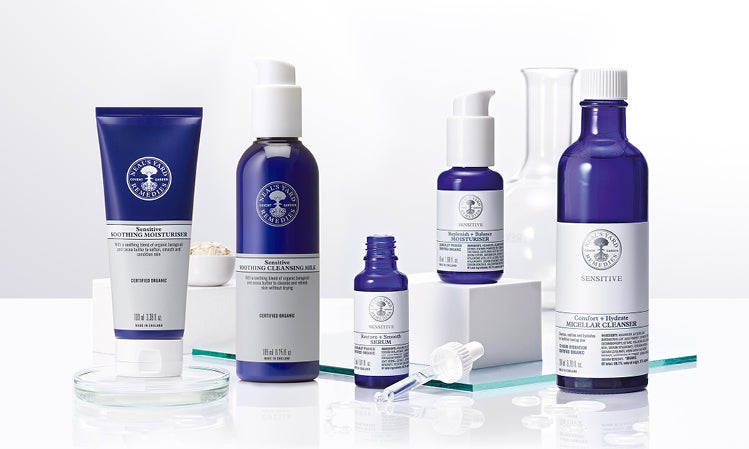 Dermatologically tested
Fragrance-free
Alcohol-free
Certified organic

The best
"Literally the best moisturiser for dry/sensitive/reactive skin – the cleansing milk is also really good!"
Flo, NYR customer on Sensitive Soothing Moisturiser
*****
Wow, another level Micellar water
"Wow, the quality and combination of ingredients is far superior to most products out there. My skin feels immediately plump, soothed and hydrated…"
MELC, NYR customer on Comfort + Hydrate Micellar Cleanser
******

Sensitive Skin Solutions
Pick and mix from our Certified Organic Sensitive Skincare Collection to suit your sensitive skin.