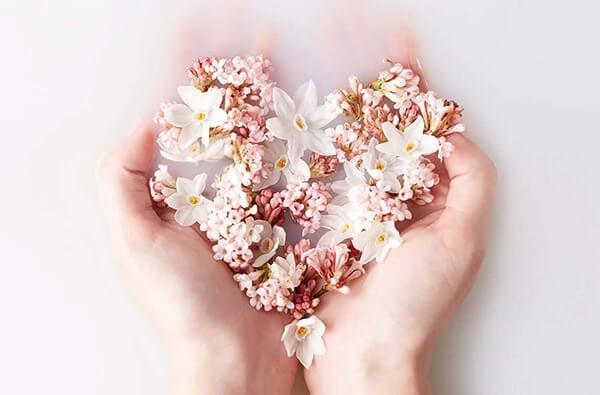 Doing Good
We do good so you can feel good and look good naturally. As an ethical company, we are ever mindful of our responsibility to creating our great products in a sustainable and ethical way.
Since we opened our doors in Covent Garden in 1981 we have been dedicated to trading sustainably and ethically and treating people fairly, whether they are suppliers, customers or staff members. From the first Soil Association organic beauty products, to marking our 10th anniversary of becoming the world's first CarbonNeutral® high street retailer, we continue to pioneer ways of supporting people and our beautiful planet.
We are global leaders in sustainability – but we don't rest on our laurels. We aim to become a Net Positive business that benefits all aspects of environmental, social and economic sustainability whilst helping deliver the United Nations Sustainability Development Goals.
This page highlights our progress on key sustainability issues – the ways we tread lightly on our planet and support the people who inhabit it.
We're ethical pioneers
We believe that the best way of assuring good practice is through independent verification to guarantee our ethical credentials. We were first awarded ethical accreditation in 2014 by the Good Shopping Guide
We're carbon neutral
We believe in treading lightly on the earth to ensure our environmental footprint is as gentle as it can be. We were the first UK high street retailer to be certified CarbonNeutral®, having offset our greenhouse gas emissions every year since 2008. Not only does this reduce our impact on climate change but we also intend to remain CarbonNeutral®.
We're tackling climate change
In addition to being CarbonNeutral®, we're following best practice in tackling climate change by setting a Science Based Target, for 'emissions intensity' (not counting carbon offsets). This will help to achieve the United Nations' goal of limiting the global temperature rise to two degrees above pre-industrial levels.
Our target is for emission intensity, including direct and indirect energy emissions (or 'Scope 1' and 'Scope 2' emissions as defined by the Greenhouse Gas Protocol), based on the Center for Sustainable Organizations 'context based carbon metric'. We're aiming for a 47% reduction by 2025 and an 87% reduction by 2050, compared to 2010.
We use renewable energy
Renewable energy greatly reduces air pollution as well as carbon emissions and, having installed 700m2 of solar panels at our eco factory in Dorset, we generate more than 5% of our own electricity. This is topped up by a 100% UK sourced renewable tariff and we also choose 100% renewable electricity and gas for our stores.
We use natural and organic ingredients
Organic products are kind to the earth – and kind to you as they have all their natural antioxidants, vitamins and minerals and no harmful pesticides. That's why 92% of our physically processed agricultural ingredients (defined by the COSMOS standard) are certified organic by weight. We also are committed to using no genetically modified (GM) ingredients.
We have never tested on animals
We believe that beauty and household products should be cruelty free, and are proud to be Leaping Bunny approved. A global programme, Leaping Bunny requires cruelty free standards over and above legal requirements. All of our cosmetic, personal care and household products are approved under the Cruelty Free International Leaping Bunny programme, the internationally recognisable gold standard for cruelty free products. We adhere to a fixed cut-off date notice and proactively monitor our suppliers to ensure that our products adhere to the Leaping Bunny criteria. Our supplier monitoring system is also independently audited. For more information about Cruelty Free International, Leaping Bunny and Leaping Bunny criteria please visit Cruelty Free International.
We certify our organic products
We certify our products with the Soil Association, internationally recognised for their incredibly high standards for organic food and beauty. This guarantees that a product contains the highest levels of certified organic ingredients. Our new products are now certified (by the Soil Association) to the new robust organic standard for health and beauty worldwide COSMOS Organic.
We support the bees
The vital bee is under threat and our pioneering Bee Lovely campaign has raised over £300,000 for bee friendly causes since its launch in 2011. With over half of UK bee species having declined in the past 50 years and 97% of wildflower meadows having disappeared since the 1930s, we're proud to support bee-friendly organisations with sales of our nourishing and uplifting Bee Lovely range. We are also proud to have played a key role in the successful campaign to secure a ban on neonicotinoid insecticides, having handed in a 120,000-strong petition to 10 Downing Street calling for an EU-wide ban.
We are moving towards a 'circular economy'
We're progressing towards the vision of a 'circular economy', in which resources are re-used rather than going to landfill. We're doing this by minimising single use packaging, particularly non-recycled and single use plastic. So far we've switched most of our plastic bottles to 100% post-consumer recycled plastic. We will switch to using entirely recycled plastic bottles by 2025, and aim to meet the targets of the UK Plastics Pact, whilst continuing to avoid excess plastic use by using glass where it is suitable for the product. In 2017 we became the first national company to commit to the Refill Scheme, actively encouraging customers to come in and refill water flasks, to reduce the usage of single-use plastic bottles.
We save endangered habitats
The World Land Trust (WLT) works to save threatened habitats acre by acre, creating protected nature reserves around the world safeguarding some of the planet's most vulnerable habitats and wildlife. Our packaging is Carbon Balanced through the World Land Trust™, which means that we offset the amount of CO2 used to make our packaging by protecting tropical forest. Since 2012 we've helped save over 2,800,000m² of endangered forest, offsetting 250 tonnes of CO2.
We responsibly source
The card and paper we use is responsibly sourced, to help limit deforestation. For example we purchase FSC® and PEFC certified or 100% recycled paper and card. These certifications ensure forests are responsibly managed and ensure chain of custody exists. This means that the paper we use is from an approved, traceable source, from producer to end user. Our product cartons and gift boxes also use Carbon Balanced Paper through World Land Trust to further reduce their environmental impact.
We've never used plastic microbeads
We've never used plastic microbeads in any of our scrubs and polishes and are proud to have successfully lobbied the UK government, alongside Greenpeace and Fauna & Flora International to lobby the UK government to #BanTheBead.We're now continuing the campaign around the world with our international partners. You can choose products free from plastic ingredients with the Good Scrub Guide, Beat the Microbead App and Look for the Zero guide.
We recycle over 20% of our water
Freshwater is a limited resource and requires valuable resources to make it safe to use – and we take active steps to limit our freshwater use. We have a water recycling system at our eco-factory, which recycles up to one million litres of water every year. Greywater from manufacture and rainwater goes towards non-sanitary uses such as flushing toilets. This accounts for around 20% of our water use and we intend to remain at 20%, even as our production grows. Another step we take to reduce our freshwater use is to aerate appropriate sink taps at our eco-factory. We also fund freshwater availability projects, such as rainwater collection tanks for our suppliers of tea tree oil in Kenya.