Thoughtfully chosen by you…
Pick & mix an aromatherapy experience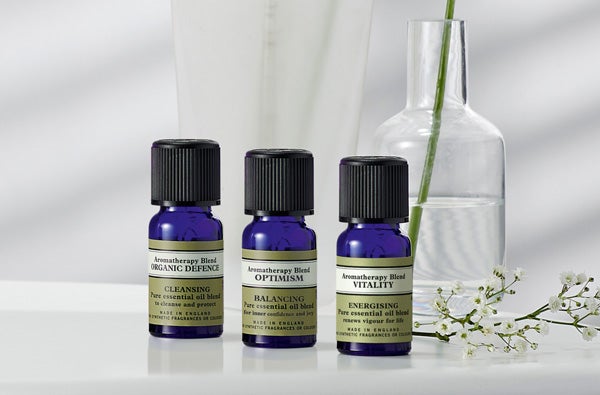 How to use Organic Aromatherapy to enhance your wellbeing
Aromatherapy is easy to integrate into your everyday life, just having a few essential oils at home means you can create blends to fit different moods.
Aromatherapy oils are used to promote feelings of wellbeing and enhance mood.

Creating your own aromatherapy products is easy. To keep things simple, we've given all our aromatherapy oils a key action: to energise, relax, balance or cleanse. Decide how you'd like to feel, take a few breaths, smell the essential oil on a smell-strip or cotton bud, then trust your intuition and be playful with your choices. You can also use them in a diffuser or burner. Or you can try a massage oil for use in massage therapy, as well as our collection of Remedies to Roll for when you're on the move.