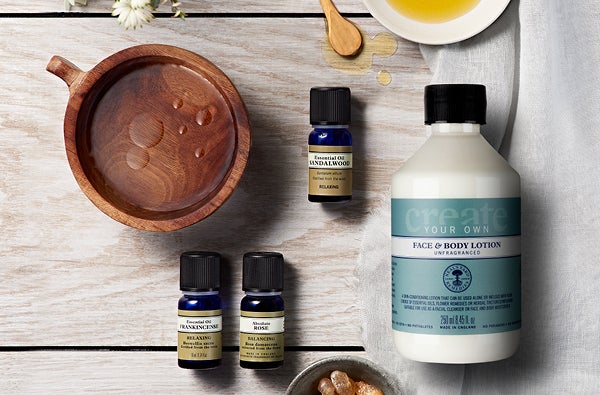 Create your own skincare recipes
There's no end to the possibilities with our new Create range, and our massive selection of pure essential oils, tinctures, flower essences and macerates.
If you're new to the world of aromatherapy and herbal infusions, here are a few recipes to get you inspired:
Please Note
As essential oils are highly concentrated, they should be blended into a carrier oil, lotion, bath oil or shower gel before being used on the skin.
If you have sensitive skin, always do a patch test before using a new oil or blend. For more information, refer to the Safety Information leaflet.