Our amazing bodies have over 50 hormones that are constantly fluctuating. Sometimes they get a little out of whack, and today we're delving into some of the reasons why this happens, with a few simple tips and natural remedies for hormonal imbalance to prevent it from getting too troublesome.
What are hormones and how do they work?
Hormones are clever chemical messengers that are responsible for essentially every function in our bodies. Their job is to send messages through our bloodstream telling our organs what to do to keep us nice and healthy.
When our hormones are balanced and working in sync, they're hardly noticeable. However, sometimes our bodies make too little or too much of a hormone, and that's when we might experience an imbalance.
These imbalances can be harmless, but they can also make us experience a wide range of symptoms, including fatigue, anxiety, weight gain, and sensitivity to heat or cold.
Who is affected by a hormonal imbalance?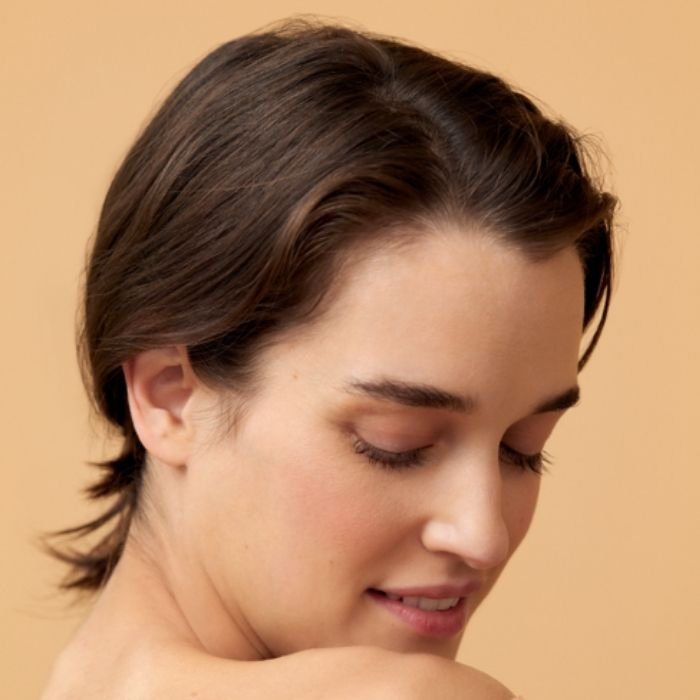 Hormones fluctuate naturally throughout our daily lives, and it's normal for some such as estrogen to go up and down throughout the monthly cycle or during pregnancy.
Hormonal imbalance can affect men and women of any age – from puberty to menopause and beyond. It can have an impact on monthly bleeds, mood swings and libido, as well as making a difference to your skin, weight, and even hair.
There are several signs of hormonal imbalance to look out for, and it's important to make a note of any unexplained changes you notice in your body and mind.
What factors impact hormonal imbalance?
Hormones are affected by so many factors, including sleep, stress, diet and exercise. Paying close attention to these things can help you understand your hormones properly and manage any fluctuations.
How can you manage hormonal imbalance?
If you're struggling to sleep or you're particularly stressed at work, you might be more prone to an unexpected imbalance that sends your body even further out of whack. Here are a few of our top tips and natural remedies to help prevent and ease hormone imbalance:
Improve your sleeping pattern. Going to bed and waking up at the same times as often as you can help to create a better balance within. Our Beauty Sleep Supplement contribute to the reduction of tiredness and fatigue, making this step a little easier.