Did you know that the gut contains more than 100 million neurons and secretes at least 20 neurotransmitters identical to the ones produced in the brain? In fact, most of our serotonin (the good mood hormone) is found in the gut.
Working on the pathway between the gut and the brain is the key to improving and enhancing your inner and outer wellbeing. We can nurture 'the roots of the tree' by improving our diet and eating habits while cultivating the 'network of branches' by learning to manage our stress levels.
We understand that it can be difficult to eat the right foods – especially in today's busy world, so we've put together four delicious and nutritious recipes that'll help you on your way to maintaining a healthy gut.
4 easy-peasy gut enhancing recipes
*Recipes credited to DK Books – Eat Beautiful and to co-author Susan Curtis.
Healthy food doesn't have to be bland and boring. Why not try some of these tempting recipes the next time you hit the kitchen and treat your gut to a flavour medley of vital nutrients it needs to function?
Stress-busting shitake mushrooms, marinated tofu and noodles

Soya is traditionally used for inflammatory conditions affecting the gut and lungs. In small quantities, unfermented soya can help neutralise toxins in the body and is particularly helpful for hangovers.
Serves: 6
Ingredients:
300g organic, marinated tofu, cut into bite-sized cubes
4 tbsp sunflower oil
Pinch of salt
300g medium noodles (egg or rice) or enough for 6 people
300g fresh shitake mushrooms, halved or quartered
1 carrot juice, julienned
250g mung bean sprouts, rinsed and drained
250g mangetout, cut in half
100g baby corn, halved
1-2 tbsp tamari soy sauce
1 tbsp black sesame seeds
A handful of chopped coriander leaves, chopped
For the marinade:
3 garlic gloves, crushed
3cm fresh ginger root, grated
1 small chilli, deseeded and finely chopped
3 tbsp mirin sauce
2 tbsp toasted sesame oil
3 tbsp teriyaki sauce
3 small shallots, finely sliced
Method:
Lay the tofu out in a flat dish. Mix the ingredients for the marinade and pour over the tofu cubes, making sure to coat them thoroughly. Cover the dish and place it in a fridge overnight to marinate. Turn the cubes over at some point while they marinate to allow the flavours to infuse.
Remove the tofu cubes from the marinade and drain the excess juices. Reserve the marinade for later.
Heat 2 tablespoons of sunflower oil with 2 tablespoons of water in a wok over a medium heat. Add the tofu cubes and fry until they turn brown on all sides. Turn them gently so they don't break. Remove from the wok and transfer them to a warm dish.
Bring a large saucepan of water to boil and add a pinch of salt. Add the noodles and cook according to packet instructions. Drain and rinse in cold water once they're done to stop them from overcooking.
Scrape off any burnt tofu remnants from the wok and add another tablespoon of sunflower water and oil. Add the shitake mushrooms and stir-fry for 2-3 minutes. Transfer to a warm dish. Add the carrot, mangetout, baby corn, mung bean sprouts and tamari soy sauce. Briefly stir-fry then transfer to the warm dish of mushrooms.
Wipe the wok down and heat the final tablespoon of oil. Add the marinade you previously reserved and let it heat through. Add the cooked noodles and stir-fry briefly. Return all the vegetables to the wok and mix them into the noodles. Add the tofu and gently mix. Sprinkle the black sesame seeds on top, then transfer the tofu to 6 warmed noodle bowls. Sprinkle the chopped coriander leaves and serve.
Nutritious and delicious sauerkraut
Sauerkraut involves preserving vegetables in a brine solution. This process, known as lacto-fermentation, encourages gut-friendly bacteria to grow. Home-made sauerkraut is rich in enzymes that support a healthy gut and improve physical and mental health.
Makes: 1.35kg (3lb)
Ingredients:
5–2kg (5½–6½lb) hard white or red cabbage, or half red and half white cabbage
60g coarse sea or rock salt
1 tbsp caraway seeds
Method:
Remove the outer leaves of the cabbage. Slice in half, remove the cores, quarter, and shred finely in a food processor. You can also shred by hand using a sharp knife.
Weigh the shredded cabbage to calculate the exact amount of salt you need. You should use approximately 60g of salt per 2.5kg (5½lb) of cabbage.
Place the cabbage in a large, clean bowl and sprinkle the salt evenly over it. Work the salt thoroughly into the cabbage using your hands until it begins to feel wet. Leave for a few minutes for the salt to soften the cabbage and draw out the juices.
Pack the cabbage into a large, sterilised jar or crock. Add 5cm of shredded cabbage at a time and scatter with the caraway seeds. Pack each layer with the end of a rolling pin, large pestle, jam jar, or something similar. Leave 7.5cm of space at the top of the jar and add any juices from the bowl. Top it up with cold brine (1½ tablespoon of salt to 1 litre of boiled cooled water) to cover the cabbage.
Place the jar on a tray and place clean muslin over the cabbage. Position a snug-fitting plate or saucer on top, then put a large jar or sandwich bag filled with water on top of the plate.
Leave the jar in a well-ventilated place at room temperature (between 20-22°C is best). Check that the cabbage is submerged every day and remove any scum as you see it. Replace with clean muslin.
Once all the bubbling has ceased, fermentation is complete. If you've stored the jar at the correct room temperature, this should be within 3-4 weeks. Pot the sauerkraut into sterilised jars, seal, and store in the fridge ready to enjoy.
Antioxidant-rich green vegetable mezze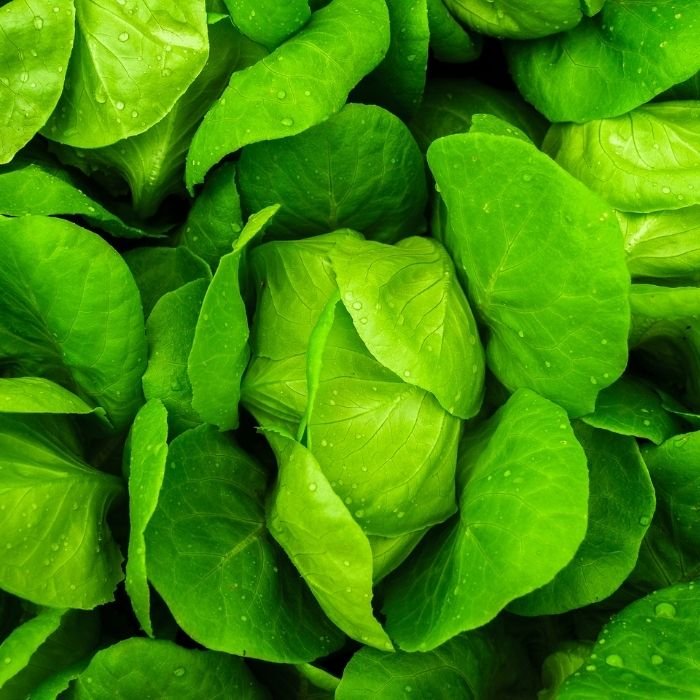 Loaded with skin-protecting antioxidants and nutrient-packed split peas, this delicious dish helps boost radiance and add lustre to dull hair.
Serves: 4
Ingredients:
250g beetroot, cooked, peeled and sliced
2 tbsp olive oil
Freshly ground black pepper and Himalayan pink salt
12 cherry tomatoes, halved
½ cucumber, chopped
1 red pepper, deseeded and chopped
3 spring onions, finely sliced
A handful of kalamata black olives
1 tsp dried oregano
2 courgettes, sliced lengthways into ½ cm strips
2 handfuls of mixed greens: spring greens, spinach, pak choi, chard
2 tsp lemon juice
For the fava:
200g yellow split peas (soaked overnight in water)
400ml vegetable stock
3 bay leaves
1 onion, chopped
1 whole garlic clove, peeled
Method:
Start by making your fava. Combine the split peas, vegetable stock and bay leaves in a pan. Bring to the boil and simmer for 40 minutes, or until soft. Once the peas start to soften, add the onion and garlic. Add a splash of water if it looks a little dry. Drain the peas, leaving some of the water behind for blending. Remove the bay leaves. Blend the pea mixture until smooth, then place in a bowl. Leave to cool and thicken.
Place the beetroot in a bowl along with a splash of olive oil and a pinch of salt.
Put the tomatoes, pepper, cucumber and spring onions in a large bowl. Add the olives and season. Then, add the oregano and a slug of olive oil, stir, then set aside.
Heat a griddle pan. Brush both sides of the courgette with olive oil and cook until soft and golden. You can serve them either hot or cold.
Wilt the greens in a steamer. Transfer them to a bowl, season, then add a splash of olive oil and lemon juice. You can also serve them either hot or cold.
Assemble the fava, beetroot and mixed vegetables on a plate and serve.
Radiance-boosting stir-fried spring vegetables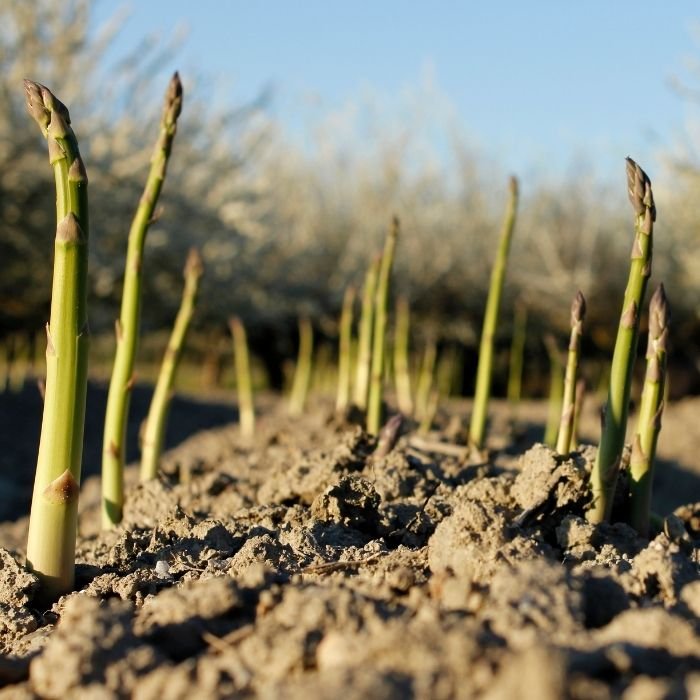 Fresh and healthy stir-fry veggies help to cleanse and invigorate the body and feed the gut's good bacteria.
Serves: 4
Ingredients:
2 tbsp olive oil
350g asparagus, cut into small pieces
250g mangetout, trimmed
150g wild garlic leaves, chopped
200g small spinach leaves
1 tbsp raspberry vinegar
2 tbsp mint leaves, chopped
2 tbsp chives, finely chopped
Method:
Using a large wok over a high heat, heat the olive oil with a dash of water. Slowly add the mangetout and asparagus before stir-frying for 3 minutes.
Add the spinach and wild garlic leaves until wilted.
Take the wok off the heat and add the mint, chives and raspberry vinegar. Combine well and serve with quinoa or steamed rice while hot.
What are the most damaging effects of stress?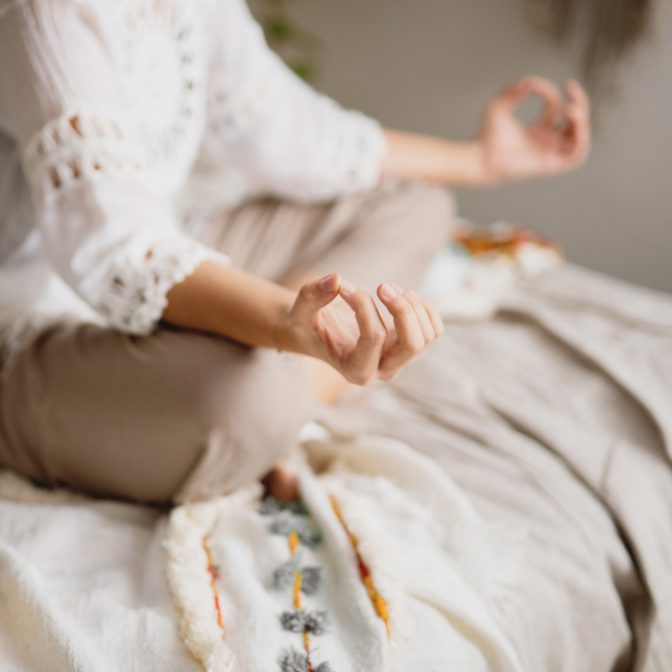 The gut and the brain have a bi-directional relationship, which means that one affects the other for better and for worse. This has been understood throughout the ages and represented in traditional Indian symbolism by the relationship between the 'Solar Plexus' centre in the gut, which is the seat of our animal or passionate nature and where emotions impact or 'hit' us, and the 'Two-Petalled Lotus' (or the centre in the forehead), where we strive to conquer our animal nature and find poise and balance.
In modern scientific terms, this relationship can be explained by looking at how stress affects us. When experiencing a stressful event, the area of the brain that controls emotions, the amygdala, sends a distress signal to the hypothalamus, the brain's command centre. The hypothalamus then sends out an alert through the nervous system, which responds by releasing a flood of stress hormones, including adrenaline and cortisol. As the effects of these 'fight or flight' hormones kick in, digestion slows down and gut sensitivity increases.
Clinical studies have shown how the intestinal barrier is significantly impaired by chronic exposure to stress and that the actual composition of the gut microbiota is changed – with the population of 'good' bacteria, such as Lactobacilli, being reduced. When the body is repeatedly exposed to stress, this is particularly problematic, as it will initiate a damaging cycle of gut dysbiosis, inflammation and immune dysfunction.
How the right diet can help to deal with stress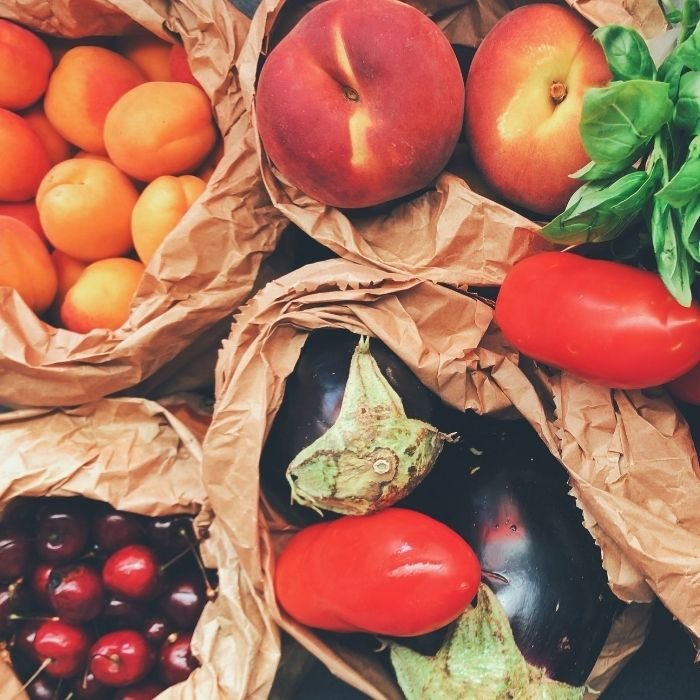 The importance of finding the right balance of good and bad gut bacteria is so important for our mental and physical wellbeing. Fermented foods, such as live yoghurts, sauerkraut, kimchi and kefir, prompt the production of digestive enzymes and contain natural probiotics, beneficial bacteria that top-up gut-friendly 'good' bacteria to help optimize and balance digestive health.
'Prebiotics' are a natural partner to probiotic foods. A type of fibre, they feed and encourage the growth of good bacteria already present in the gut. Leeks, onions, garlic, asparagus and bananas all ensure you receive a good supply of prebiotics, so try to include a helping of at least one of these in your daily diet.
The important role of supplements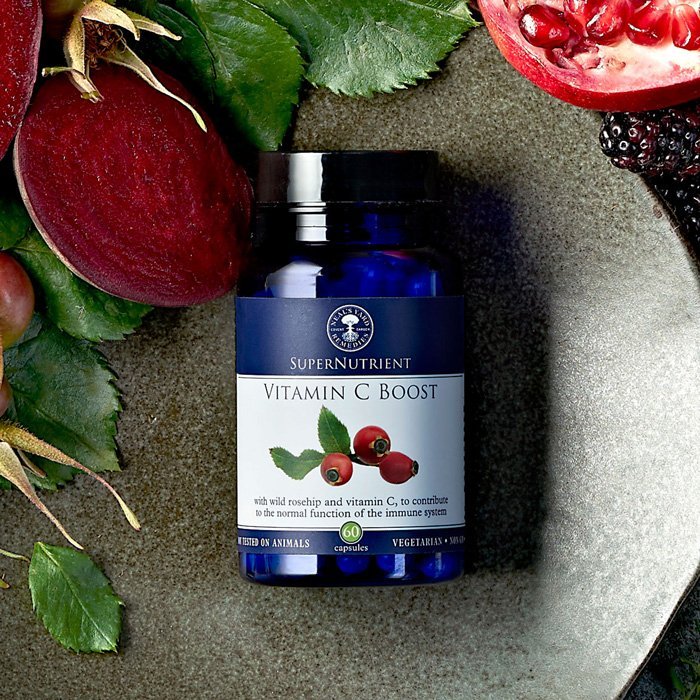 It can also be helpful to take a probiotic supplement from time to time to give the good bacteria you need to stay healthy a boost. They usually contain some of the Lactobacillus species and Bifidobacterium species of bacteria, which benefit the gut.
Carotenoids, such as lutein and zeaxanthin, are typically associated with good cell and eye health. However, researchers have recently found an interesting connection to their function in brain health, showing that they improved psychological stress levels and reduced serum cortisol (the stress hormone).