Founded in Covent Garden, London in 1981, Neal's Yard Remedies is a modern apothecary, creating award-winning natural and organic health and beauty products.
We take a holistic approach to health and beauty, fusing the apothecary's ancient expertise with natural, organic ingredients and cutting-edge innovation.
We harness the power of the finest natural and organic, ethically and sustainably sourced herbs, botanicals and essential oils, free from unnecessary chemicals, to help you find the perfect balance between outer beauty and inner health.
But that's not all. We're also proud to be:
Beautifully British
All our products are handcrafted in small batches at our eco factory in Dorset, England. This keeps them as fresh and effective as possible. And to ensure quality and consistency, our fantastic team fills, labels and packages our products before checking every bottle, jar and tube by hand.
When it comes to our offices, our award-winning building design keeps our carbon footprint to a minimum. We have air-source heat pump systems and solar panels, as well as energy efficient air management, rainwater and greywater recycling in our bathrooms.
Our eco headquarters are set in acres of organic gardens, fields and meadows. It's here where our Head Gardener Fraser and his team grow many herbs including organic calendula, St. John's wort, verbena and lemon balm used in many of your favourite products.
It's the small steps that make a big difference to our planet.
Clean, green, natural and organic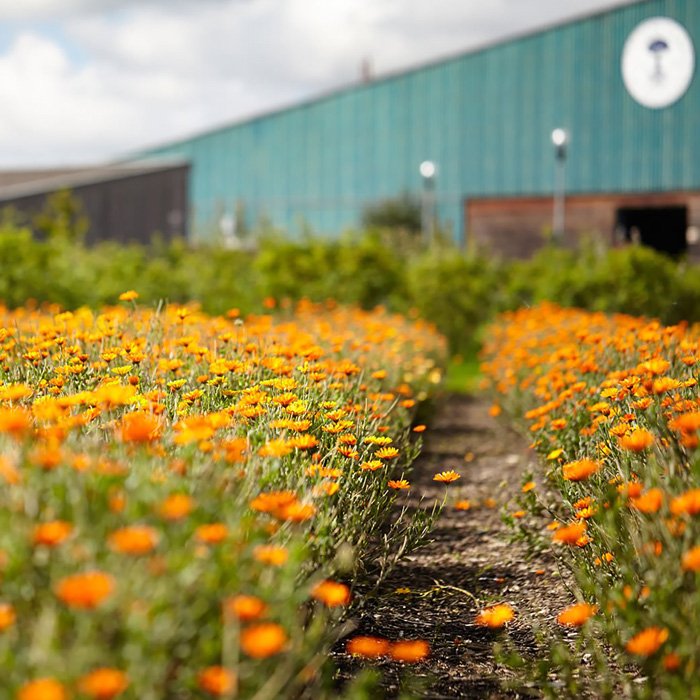 For the last 40 years natural and organic beauty has been our driving force, using herbs and botanicals to create effective, luxurious and award-winning skincare collections. We use the precautionary principle to ensure that all our products are free from any ingredients we have doubts about, so they're not only be safe for you but also for the environment.
We use organic ingredients wherever possible and sustainably source the finest botanicals from around the world before harnessing their therapeutic benefits at our eco factory. This results in the natural health remedies and organic beauty products you know and love.
We've also been a Soil Association certified licensee since 1991. This means that whenever you see the Soil Association or COSMOS Organic logos on our natural remedies, you can rest assured of the quality and integrity of the organic product you're buying.
We believe that by using certified organic ingredients, we're being kinder to the earth and its inhabitants, large and small. That's why we use them.
Committed to sustainable packaging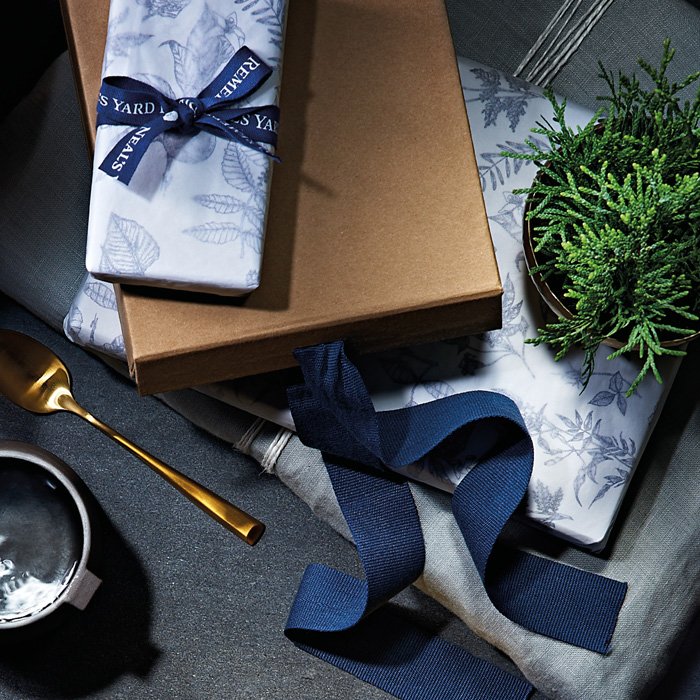 All our standard plastic bottles are 100% recycled plastic. We prefer to use glass bottles and jars, but when we can't (glass bottles are dangerous in the shower, for example), we use our blue recycled plastic bottles.
Our plastic and glass packaging is also sourced from the UK wherever possible to reduce transport miles. Since 2012, we've used Carbon Balanced paper and card for our gift boxes and cartons, which contributes to protecting threatened habitats.
So far, we've protected over 2,800,000m2 of endangered forest to date with the World Land Trust™. We're always working on ways we can become more sustainable, right now we're in the process of switching our larger size bottles to PCR and our soap packaging is soon to be completely plastic-free.
We tread lightly on the earth to ensure our environmental footprint is as gentle as can be.
Cruelty free. Always
We only ever test on willing humans and have never tested on animals. We're proud to be Leaping Bunny approved, which requires cruelty-free standards over and above legal limits.
This means that all of our natural remedies are vegetarian, and many are also suitable for vegans. Rest assured, we only use sustainably sourced, organic honey, beeswax and propolis in our products.
We believe that beauty and wellbeing products should be cruelty-free.
Ethical pioneers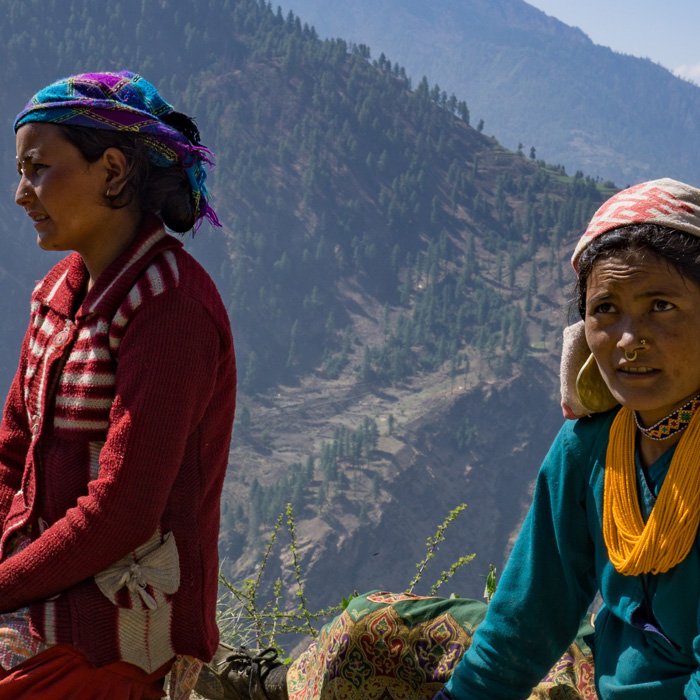 In 2014, we became the first health and beauty brand to receive 100/100 for ethics by the Ethical Company Organisation. Our mission to support people's health starts with the very first seed, long before our ingredients arrive at our eco factory.
In our pursuit of sustainable rosehips for our Wild Rose Collection, we found ourselves in Serbia in 2016, where we've worked closely with the local community ever since.
The radiance-boosting rosehips that we use in our products grow wild on the hillsides of rural, south eastern Serbia, where they're handpicked by the local community surrounding the town of Svrljig (pronounced "sver-lig").
To ensure a sustainable harvest, year after year, our collectors only collect rosehips that grow above 1 metre in height on established plants and always leave at least 10% of the fruit on the bush – plenty for the local wildlife to feed on!
In Svrljig, our partners operate a family-run business, which help us wild-harvest our rosehips amongst the 120 different herbs that are collected across south eastern Serbia. Around 100 local villagers handpick the rosehips during peak harvesting season and for many local families, this work provides invaluable income as most are operating in remote villages where unemployment is extremely high.
Not only are these unassuming fruits increasing the opportunity to work for an otherwise largely unemployed community, but they're providing a degree of financial security and independence for the collectors too. Because of rosehips, families can invest in their children's education and secure a more comfortable life for themselves, all the while, doing work that they love, in a way that respects the environment that they've grown up in.
We do this so that you can continue to enjoy our products, safe in the knowledge that they've been produced with a genuine commitment to preservation and providing the utmost care.
That's why we build strong, lasting relationships with growers who use organic, sustainable and wild-harvested practices.